Members
Deth Guild Membership Roster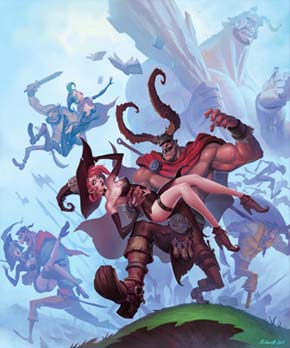 Welcome to the Deth Guild membership roster. What more is there really to say here? These are good people. We know - because we hand picked'em all. Do not fuck with one of us - to do so is to fuck with all of us. We strongly do not recommend that. But, if you are insistent, we solemnly swear to enjoy what comes after some nimrod picks a fracas.
If you are interested in joining, you can click on our non-existent membership form, and spam us along with the 200 bullshit registrations we get every day, and we promise to junk your registration along with all the other flotsam pouring into our in-boxes.
Seriously though, if you are truly interested in joining, hang around, post on the forums, make some comments, and prove that you're not a complete prick-faced cunt. (How'd ya like that mix o' metaphors?)
After a time, we might just let you in. Or not.
Administrators:
These are the folks that folks run and pay for the joint.
• SilverDeth Prime
Co-Founder
• SweetDeth
Majordomo
• Zulan
His Zulieness
Executive Staff:
These fine individuals manage the various guild departments.
• Vacant
IT Department

• Gus "Littlepirate Bob"
Market Watch
• SonOfSD
Webmaster

• Arenaceusmaga
Chief Review Editor
• The Raven
Death-by-10000-Words

• J.M.B.
Legal Counsel
Members
These are the glorious Guild members that make this organization worth being in.
• Anderspish
• JuanOrez
• Unforgiven
• Aramina
• SteelDeth
• Warpfield
• Kelgas
• "Unseen" Itchon Maias
• Annelli
• StealthyDeth
• ItsAJelly
• Eolon
• Bridog
• Healga

• "Radagast" Mukiryokuna
• Reimann
• Philodoc "Theoden"
• Tornado
• Grymjack
• Ormulfr
• Old Bob
• Valkryness
• Achillezz
• "Krigaire" Roivas Susej
• Kaethorne
• Jias
• Johnekmar
• Eithor

• Penddeen
• RantingDeth
• ForrestDeth
• CardinalDeth
• Jaece
• Heladric
• SweetChastity
• Lanah
• LaughingDeth
• Titanstomper
• Ouiji
• Cinnistar
• Spud
• Braccus
• Damaja

Honorary Miscreants
Allies, Pals, Chums, good people.
• Banrir
• Navareen
• Carnal

• Xaylla
• Lorg
• Bud

• Woody
• Tim
• Tim's Wife

• Motiv
• Awesten
• Kigome