Dungeons & Dragons
AD&D Commoner Cards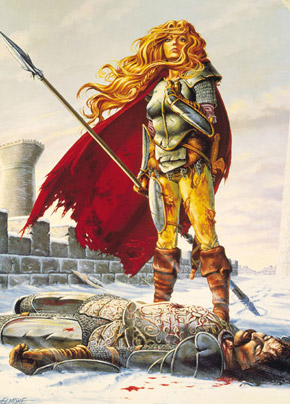 A good collection of commoners is essential for bringing any setting to life. You can build a lively tavern brawl, a feast hall filled with glamorous nobility or a bustling marketplace packed with peasants using these Commoner Cards.
A great way to go about this is by printing out small versions of the character cards and mounting them on a 23x19x12mm Plastic Card Stand - like the one here:

These holders can be had for pennies from places like Board Game Maker or other Hobby Outlets.
Commoner Gallery: